2023_01_09
2023年もよろしくお願い申し上げます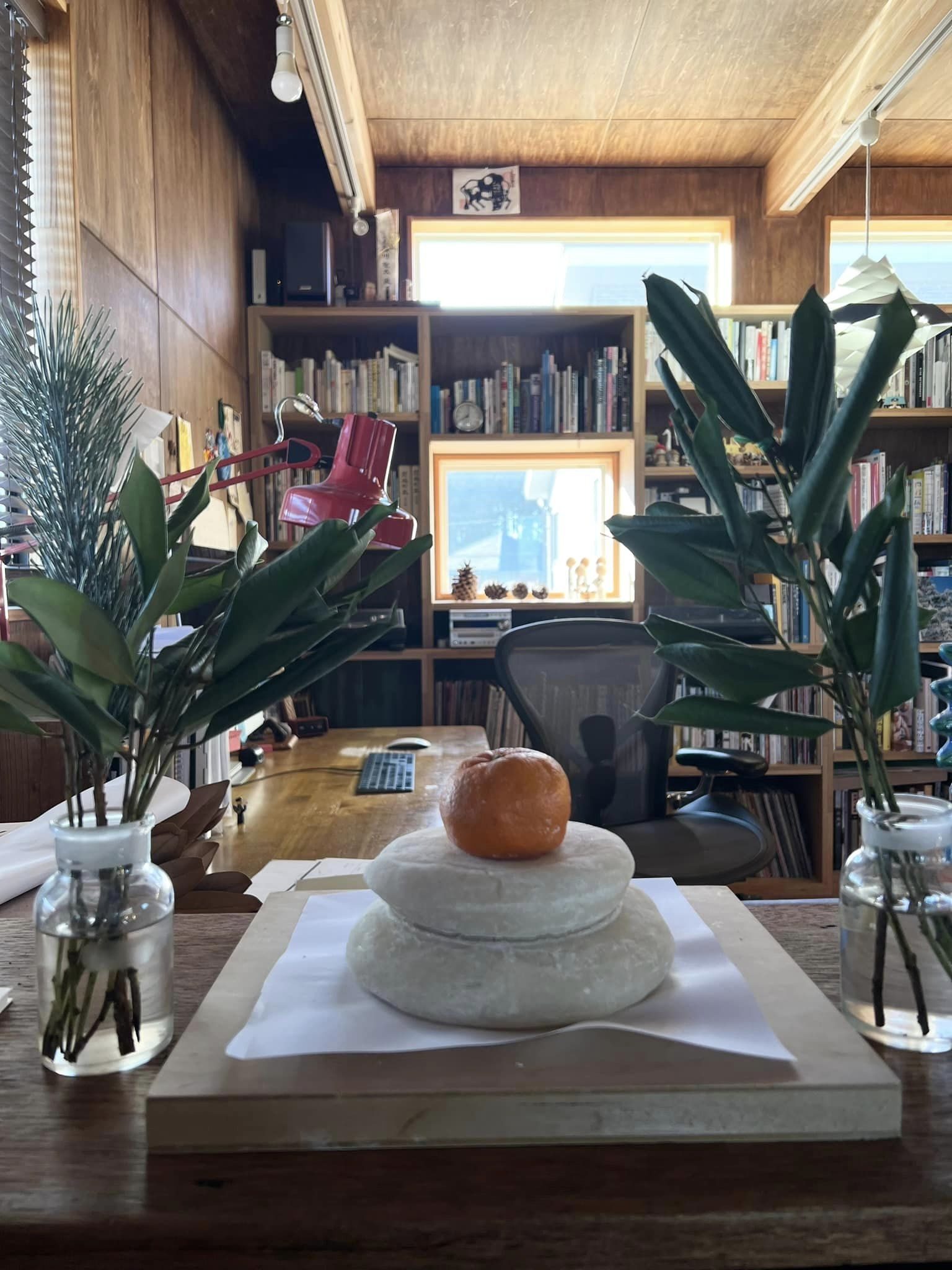 新年、あけましておめでとうございます。
皆さま、年末年始はゆっくりされましたでしょうか。帰郷した旧友に会い、互いの近況報告をしたりと、お正月らしい時間を過ごさせて頂きました。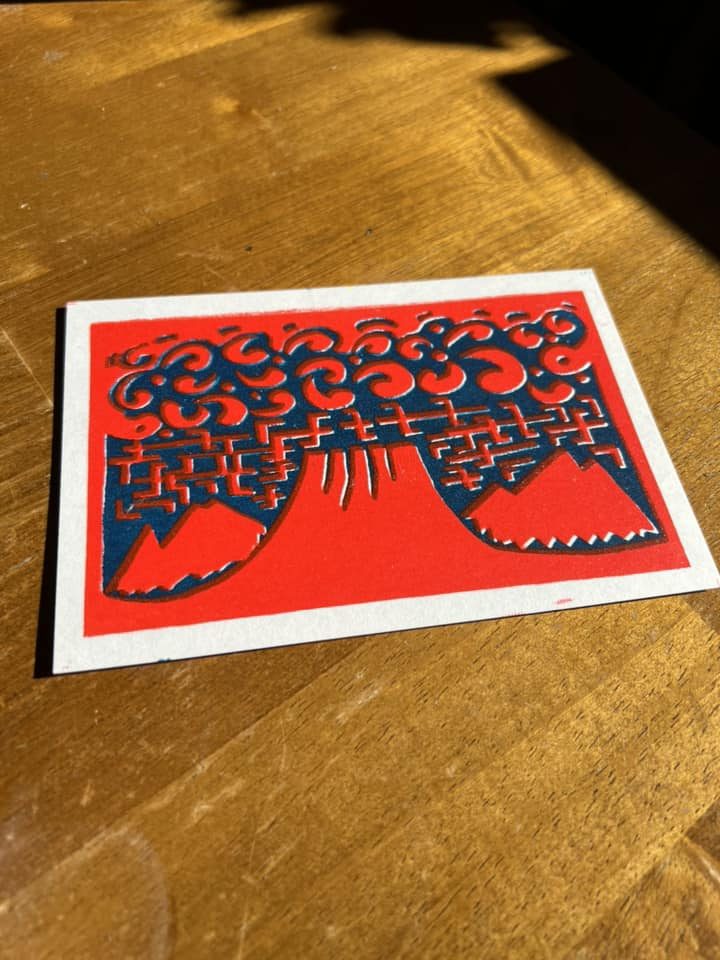 今年の年賀状は、昨年末に群馬県に行った際に見た赤城山がモチーフです。
オフィスの窓から見える里山とは違う、麓から立ち上がる圧倒的な佇まいを版画にしてみました。
さて、弊社ですが、先週のうちに神社にお詣りに行ったり、みなさまに新年の挨拶に伺ったりと、今年の行動指針を決めたりと、少しずつ動きはじめております。
弊社は10日火曜日から本格的な仕事始めとなります。
本年も、アイディーは様々なコトを形にしていきます。皆さま、どうぞよろしくお願い致します。
--------------------------------------------------------------------------------------------------
Happy New Year!
I hope everyone had a relaxing New Year's holiday. I had a chance to see old friends who went back home, and we spent the New Year's time reporting on each other's recent activities.
This year's New Year's card features Mt. Akagi, which I saw when I visited Gunma Prefecture at the end of last year.
I tried to create a print of the overwhelming appearance of the mountain rising from the foothills, which is different from the satoyama seen from my office window.
Now, as for our company, we have started to move little by little, such as paying a visit to a shrine last week, visiting everyone to greet the New Year, and deciding on our action plan for the year ahead.
Our company will begin full-fledged work on Tuesday the 10th.
We at ID will continue to give shape to a variety of things this year. We look forward to working with you all.